Modern Rock Radio - Modern Rock Radio LIVE
Wenn die Modern Rock Radio Online Sendung nicht startet oder stockt,
dann bitte schreib an
Kontakt Seite
, oder versuch das Problem zu finden
Fehleranalyse Seite
.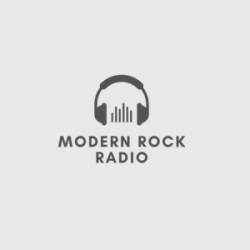 Über Modern Rock Radio
Höre Modern Rock Radio live auf unserer Seite! Seit 2021, gegründet vom Betreiber Florian Schmidt, ist das Radio OnAir und lasst die Wände wackeln. Aus der Nähe von München geht die Musik per Webradio raus in die ganze Welt. Bei dem Sender kann man isbesondere die Musikrichtungen Modern Rock, Hard Rock, Nu-Metal, Rock und Alternative Rock zu hören. Bands wie Linkin Park, Breaking Benjamin, Three Days Grace, Papa Roach, Korn, Seether, System Of A Down, Tool, Asking Alexandria, No Resolve, Fame On Fire, Staind, Karnivool, Bring Me The Horizon, Spiritbox oder auch Rammstein und viele mehr werden die Hörer begeistern.

Modern Rock Radio Slogan: Wir l(i)eben Rock!
Wenn Du fehlende oder fehlerhafte Informationen auf unsere Seite findest, oder mehr Info über ein Radio hast, bitte dich bei uns melden! Wir empfehlen Dir eine werbefreie Seitenutzung dafür.
Kontakte - Telefonnummer, SMS, Email, Facebook





















































Ostseewelle HIT-RADIO Mecklenburg-Vorpommern

Weitere Radiosender
Modern Rock Radio Kommentar-Feld
Dieses Feld wird vom Bearbeiter des Radios nicht gelesen. Wenn du einen Song wünschen oder eine Nachricht an dem Moderator schicken möchtest, versuche es unter der
Kontakt
Seite!
ähnliche Auslandssender
Hast Du unsere Facebook Seite schon gelikt?

15:40
Porcupine Tree - The Start Of Something Beautiful

15:35
Black Stone Cherry - Me And Mary Jane

15:30
Cyan Kicks - Wish You Well

15:24
Crazy Town - Butterfly

15:19
The Pretty Reckless - Heaven Knows


15:08
A Perfect Circle - Feathers

15:03
Grey Daze - Soul Song

14:58
Linkin Park - One Step Closer

14:53
Bring Me The Horizon - Teardrops
Abfrage der vergangenen Songs