Modern Rock Radio - Modern Rock Radio LIVE
Wenn die Modern Rock Radio Online Sendung nicht startet oder stockt,
dann bitte schreib an
Kontakt Seite
, oder versuch das Problem zu finden
Fehleranalyse Seite
.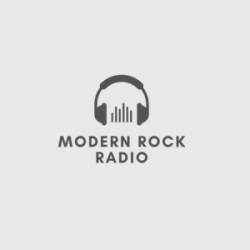 Über Modern Rock Radio
Höre Modern Rock Radio live auf unserer Seite! Seit 2021, gegründet vom Betreiber Florian Schmidt, ist das Radio OnAir und lasst die Wände wackeln. Aus der Nähe von München geht die Musik per Webradio raus in die ganze Welt. Bei dem Sender kann man isbesondere die Musikrichtungen Modern Rock, Hard Rock, Nu-Metal, Rock und Alternative Rock zu hören. Bands wie Linkin Park, Breaking Benjamin, Three Days Grace, Papa Roach, Korn, Seether, System Of A Down, Tool, Asking Alexandria, No Resolve, Fame On Fire, Staind, Karnivool, Bring Me The Horizon, Spiritbox oder auch Rammstein und viele mehr werden die Hörer begeistern.

Modern Rock Radio Slogan: "Wir l(i)eben Rock!"
Falls Sie fehlende oder fehlerhafte Informationen auf unsere Seite finden, oder mehr Info über ein bstimmtes Radio haben, dann melden Sie sich bitte bei uns. So können Sie uns helfen, und im Tausch belohnen wir Sie mit einer werbefreien Seitenutzung.
Kontakte - Telefonnummer, SMS, Email, Facebook
Ihre favoriten Radiosender






















































Weitere Radiosender
Modern Rock Radio Kommentar-Feld
Dieses Feld wird vom Bearbeiter des Radios nicht gelesen. Wenn du einen Song wünschen oder eine Nachricht an dem Moderator schicken möchtest, versuche es unter der
Kontakt
Seite!
ähnliche Auslandssender

14:06
3 Doors Down - Father's Son

13:05
The Pretty Reckless - My Bones

12:05
Korn - Lullaby For a Sadist

11:05
Submersed - Life Without You

10:05
Måneskin - Torna a casa

09:04
Switchfoot - Dark Horses

08:04
No Resolve - Before You Go

07:04
Myles Kennedy - The Great Beyond

06:03
Breaking Benjamin - Without you

05:03
Taproot - Again & Again
Abfrage der vergangenen Songs