Rockland Radio - Rockland FM - Rockland Radio Stream
Wenn die Online Sendung von Rockland Radio nicht startet oder stockt,
dann schreib uns bitte über die
Kontakt-Seite
, oder versuche das Problem mit Hilfe von
Fehleranalyse
zu lösen.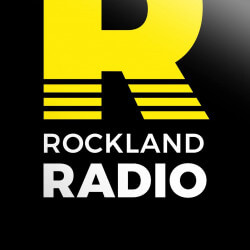 Rockland Radio - 192 Kbps
Best of 80er Rock - 192 Kbps
Best of Alternative Rock - 192 Kbps
Best of Classic Rock - 192 Kbps
Best of Deutsch Rock - 192 Kbps
Best of Hard Rock - 192 Kbps
Best of 90er Rock - 192 Kbps
Best of Party Rock - 192 Kbps
Best of Soft Rock - 192 Kbps
Best of Rammstein - 192 Kbps
Best of Metallica - 192 Kbps
Best of X-MAS Rock - 192 Kbps
Über Rockland Radio
Höre Rockland Radio live auf unserer Seite! Rockland Radio ist ein privater Radiosender, der aus Mainz sendet. Das Musikspartenprogramm spielt vor allem Rockmusik der 1960er-, 70er- und 80er-Jahre sowie gitarrenlastige Popmusik. Das Radio war der erste Radiosender, der in Deutschland für den digitalen Regelbetrieb lizensiert wurde. Wer Rockland FM einschaltet, hört Bands wie AC/DC, Foo Fighters, Nickelback, Deep Purple, Disturbed, Aerosmith, Iron Maiden, Led Zepplin, ZZ Top, Shinedown, Bruce Springsteen, Toto und Kid Rock. Viel Musik und immer frische Rockinfos machen den ewig jungen Rock-Mix aus.

Rockland Radio Slogan: "bester ROCK 'N POP"
Falls Du fehlende oder fehlerhafte Informationen auf unsere Seite findest, oder mehr Info über ein bestimmtes Radio hast, dann melde dich bitte bei uns! So kannst Du uns helfen, und im Tausch belohnen wir dich mit einer werbefreien Seitenutzung! :)
Kontakte - Telefonnummer, SMS, E-mail, Facebook
Andernach

-

UKW

88.3
Bad Kreuznach

-

UKW

106.5
Bitburg

-

UKW

107.9
Kaiserslauter

-

UKW

87.6
Kircheimbolanden

-

UKW

97.1
Koblenz

-

UKW

88.3
Linz

-

UKW

96.9
Ludwigshafen

-

UKW

93.2
Mainz

-

UKW

107.9
Mannheim

-

UKW

93.2
Mayen

-

UKW

88.3
Remagen

-

UKW

96.9
Speyer

-

UKW

93.2
Trier

-

UKW

105.8
Wiesbaden

-

UKW

107.9
Rockland Radio Frequenzkarte
Deine favoriten Radiosender
Weitere Radiosender
Rockland Radio Kommentar-Feld
Dieses Feld wird von den Bearbeiter des Radiosenders nicht gelesen. Wenn Du einen Song anfordern oder einfach eine Nachricht an den Moderator senden möchtest, dann kannst Du es mit Hilfe der
Kontaktdaten
tun!
Nachrichten über Rockland Radio
Das Deutsche Städte-Network erweitert Geschäftsführung
Rockland Radio hat seine Geschäftsführung ausgebaut: die 39-jährige Betriebswirtin Sara Laier wurde neben dem geschäftsführenden Gesellschafter Steffen Müller zur Geschäftsführerin berufen...
Weiter >>
www.radioszene.de - 25.05.2023
Ähnliche Auslandssender
Gefällt dir das Radio? Empfehle es auch deinen Freunden!

14:37
Queen - Friends Will Be Friends


14:23
Dandy Warhols - Bohemian Like You

14:13
Volbeat (feat. Danko Jones) - Black Rose

14:08
Guns N' Roses - November Rain

14:04
Ram Jam - Black Betty

13:52
Crazy Town - Butterfly


13:46
Ramones - I Wanna Be Sedated

13:42
Bruce Dickinson - Afterglow Of Ragnarok (Radio Edit)
Abfrage der vergangenen Songs
05:00 -
Die Morning-Rock-Show
mit Eggers und dem Engelhardt
10:00 -
Die Annette-Radüg-Show
14:00 -
Die Olli-Peral-Show
20:00 -
Konzertkracher XXL